In Calgary, we experience some of the most unpredictable, extreme, and variant weather. Roof integrity is of the utmost importance, as drastic weather changes can reduce the stability of your roofing system. Sometimes a simple leak could be a part of a more significant issue. Having your Calgary roof inspected correctly is key to diagnosing and fixing a roof leak or other issues to ensure it is not part of a more substantial problem.
Why Do I Need My Roof Inspected?
There are many reasons why you should get your roof inspected. These reasons include:
Weathering and Aging
The quality of the installation and materials determines a roof's lifespan. Unfortunately, with time, your roof will inevitably show signs of damage. Therefore, we highly recommend regular inspections that can highlight concerns throughout the life of your roof so that you can get the most value out of your roof for the longest time.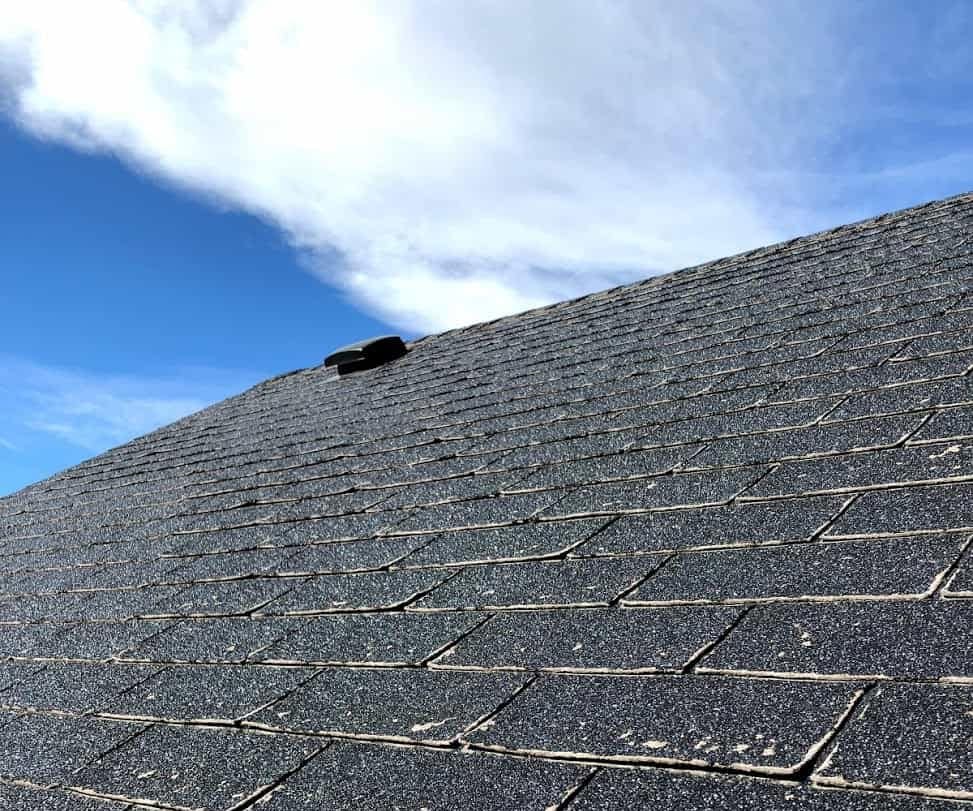 Severe Weather
Severe weather is known to hit Calgary at unpredictable times. We are used to hail storms, extreme winds, blizzards, and lightning strikes. If you are concerned for your roof's integrity after such an event, don't hesitate to contact Whalley's Four Seasons Roofing Calgary. We recommend getting a roof inspection after any severe weather. 
If your home was in the northeast Calgary June 2020 hailstorm that caused $1.2 billion in damages, we recommend you get an inspection to ensure there is no hail damage.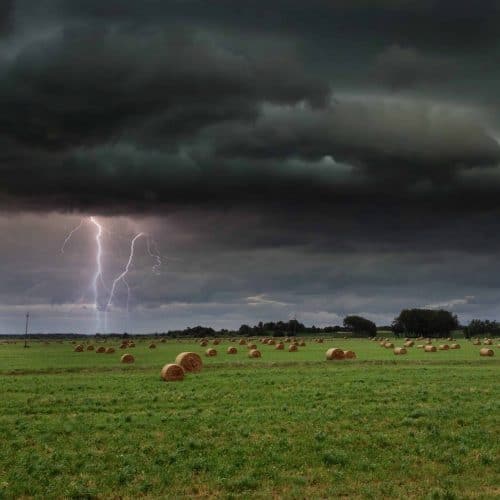 Get your roof winter-ready.
Many new building developments and inexperienced roofers fail to account for proper air circulation.
Why is this important?
Roof water damage in the fall can happen due to improper air circulation when there is no drainage in your roof. In addition, ice can build up on the under asphalt roofs shingles and around roof vents during the winter due to moisture build-up from modern built-in home humidifiers. This can end up damaging shingles. 
Add in the factor of warm houses with cold temperatures outside; you get condensation build-up, which is likely to freeze. This ice will melt during warmer temperatures, causing water damage, leading to a leaking roof.
We specialize in making sure your Calgary home is ready for winter by always ensuring proper air circulation. If there are issues already, we can do a winter roof repair.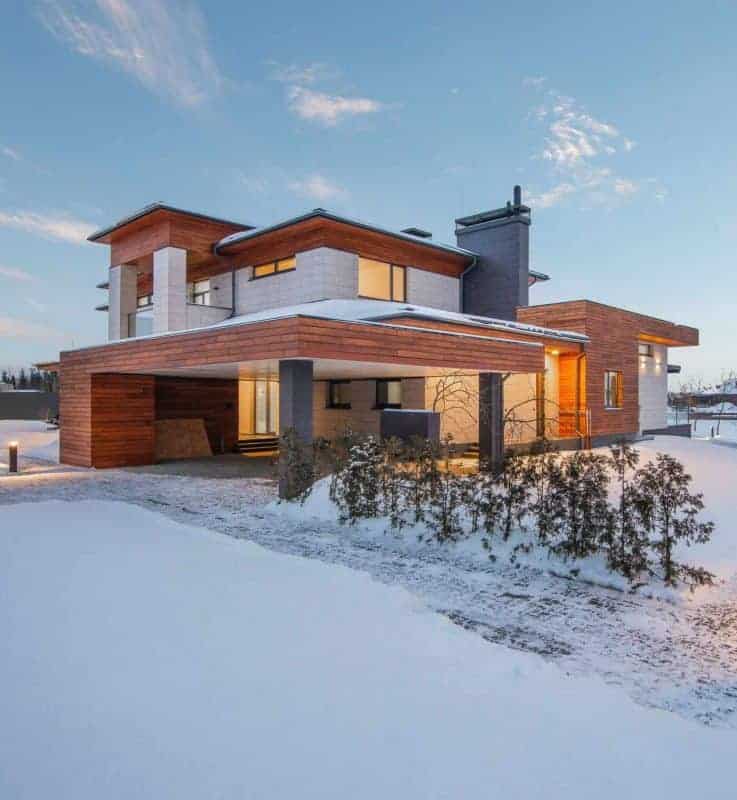 Peace of mind
Are you a home buyer? It's better to know of any problems with your roof before you purchase to avoid home roof repairs soon after possession
 A roof is often the source of many expensive issues that can happen to your home. An inspection can provide peace of mind that your roof is well-maintained and ready for you to move in. In addition, asphalt shingles will degrade over time, so regular inspections will allow you to find out when you are due for a new roof.
Now you might never get as relaxed as the lady in the photo, but hey every little helps!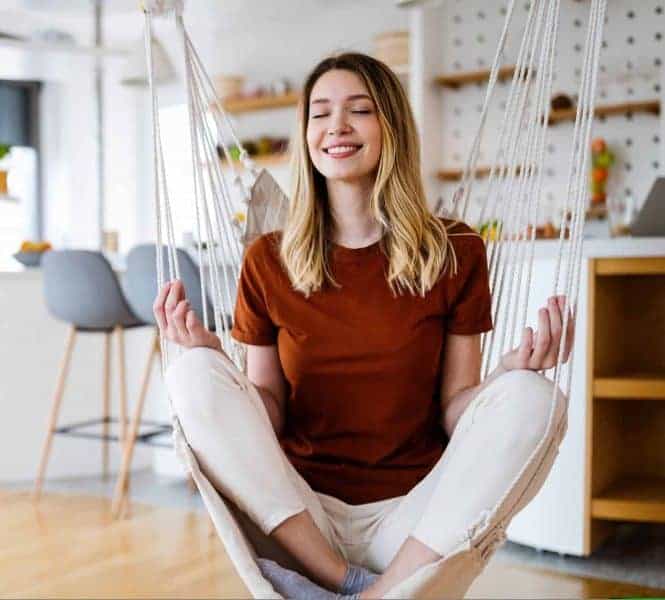 What Is Included in Our Roof Inspection?
Our roof inspection is a fully comprehensive look at your entire roofing system. In addition, we look at the interior and exterior of your home for a host of issues.
Below are just some of the issues we look for.
Roof Leaks

Pooled Water

Punctures and holes

Cracking and blistering

Snow and ice damage

Poor installation

Tree damage

Clogged gutters

Poor maintenance

Mould

Insulation

Ventilation

Loose or missing shingles

Missing caulking or seal flashing

Sagging on the ridge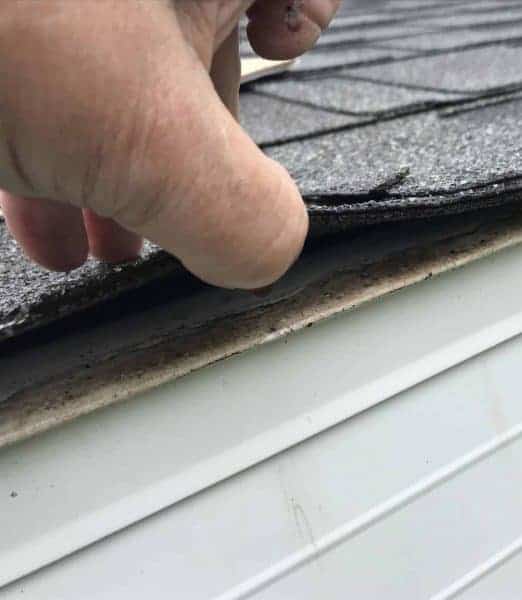 Roof Inspection Report/Analysis
After the inspection, we provide photos and details on the condition of your roof. Then, we will go over what repairs, if any, are necessary for your roof. If any repairs or other work needs to be done, we can schedule a time for repairs. We go over many options depending on your budget and needs. If there are repairs needed, and you go through W4SR, then the inspection cost is waived. A typical roof inspection will cost around $250 if no work is required or you decide to use another contractor.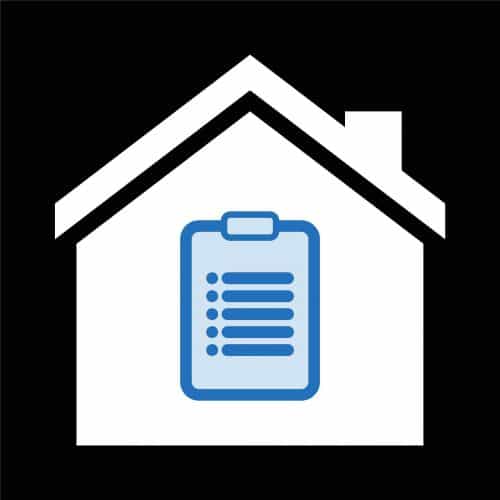 Difference Between a Roofing Inspection and Our Free Quote
If you know what roofing work is needed, our free quote will go over the cost of our service if nothing more is required. You can get a free quote anytime when contacting us.
A roofing inspection is when you don't know what needs to be fixed or if your roof needs to be fixed at all. W4SR strongly recommends roof inspection when buying a new home as we can help you save money before you buy the house or if the home is worth purchasing in the first place.
DIY Inspection Versus a Professional Roof Inspection
It's always good to keep an eye on your roof all year round! We have gone over the five reasons why roofs must be inspected regularly and the importance of spring and fall roof inspections. Having a look every so often can save you money and a headache. Make sure to take a quick look at your roof after storms and hail in Alberta. There are also common winter roofing issues that you should always keep an eye out for!
Having a professional inspection is always recommended when in doubt, as many costly problems are not as noticeable as you think.
Check out our latest Blogs about roof inspections:
Roof replacement is one challenge property owners face. Though roofs are made to last long with Calgary's weather, they damage with time, often requiring hiring a roofing contractor for a replacement.  However, property owners can still find themselves in another...